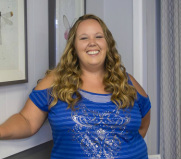 It's that time of year again. I Love My Dentist is giving away a $5,000 SMILE MAKE OVER!!! Do you have dental work you've been putting off? A new smile WILL change your life, just like it did for last year's lucky winner.
Click here to enter!
Get your entries in now and as always, tune in to 103.7 the Gator.